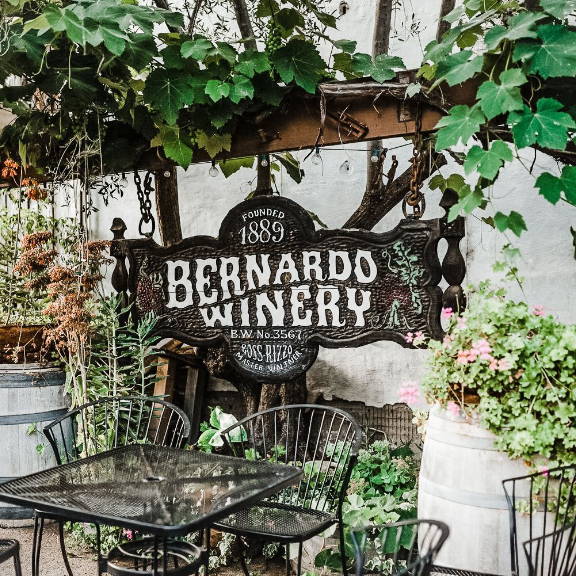 I'm excited to share that I have found a delightful studio location at the Bernardo Winery in San Diego, just around the corner from where I live. It's like having a little piece of Julian in my backyard. My garage has been good but it's not the best for my 2021 goals.
The question on everyone's mind at this point is what about Art on 30th? I'll still be involved as normal with my classes and design work for Kate. I won't be holding classes at my new studio location, just needed a painting space closer to home—but not *in* my home, ha!
Bernardo Winery and its village shops are open Wednesdays through Sundays. I will be opening my studio for the public to come browse and shop original art while I paint away :)
Pro Tip: Bring a glass of wine from the Winery's Tasting Room with you for a better art viewing experience.
Suite T @ Bernardo Winery
13330 Paseo del Verano Norte
San Diego, CA 92128
My Open Studio Hours:
Thursdays 12pm–6pm
Friday-Sunday, 9am-6pm
My studio is conveniently located off the front parking lot, nestled behind Manzanita Coffee and visible from the Friday morning RB Farmer's Market.
I'm not moved in yet as the building is still being worked on, with things being installed/removed and the area cleaned up. Once it's finished, though, I will be sharing more photos!