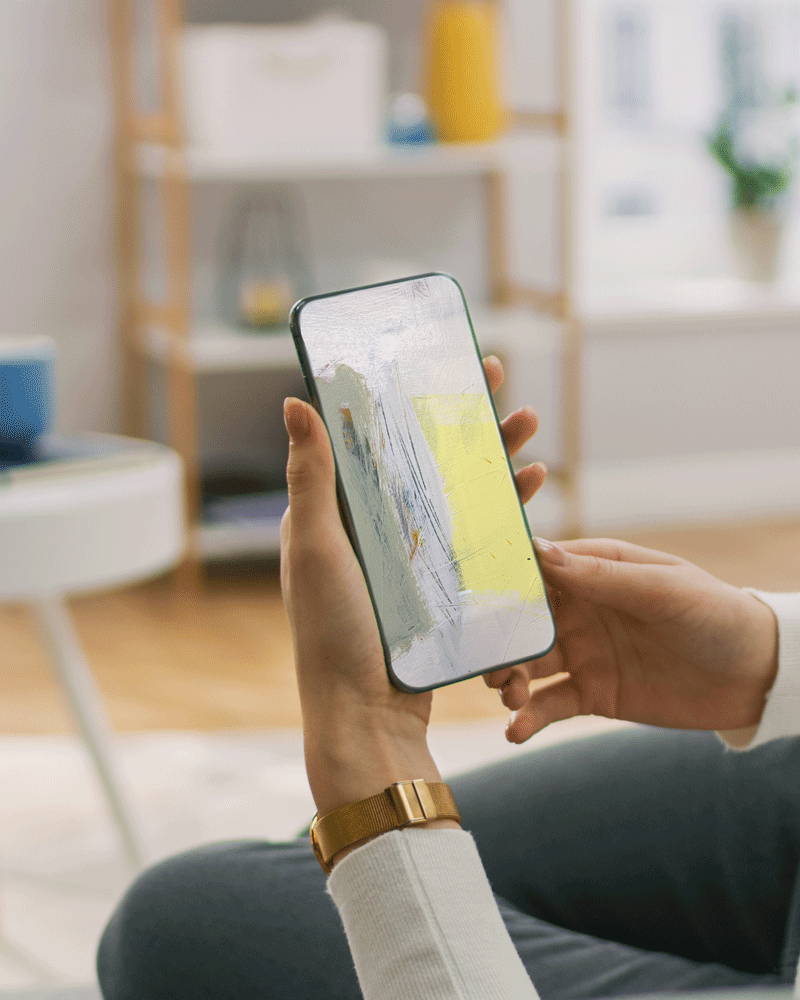 (featured on the phone: an exciting work in progress!)
As a big THANK YOU for being here, I wanted to give you some really pretty painted wallpaper backgrounds for your phone. They are close ups of my current WIPs (Works in Progress).
Click the buttons below to download six different wallpapers.
Please keep in mind that these downloads are free for personal use only! Please don't use them for commercial or marketing purposes in part or whole without my written permission.
Tip: open on your phone and save the images directly to your camera roll, then set it as your wallpaper.
Can't wait to share these pieces when they're finished! Save the date: my upcoming Spring Collection, "Amarillo," launching on April 8th, featuring airy spring colors and sunny yellow hues.